Israel Adesanya blasts ex-girlfriend: 'You've sold info about me'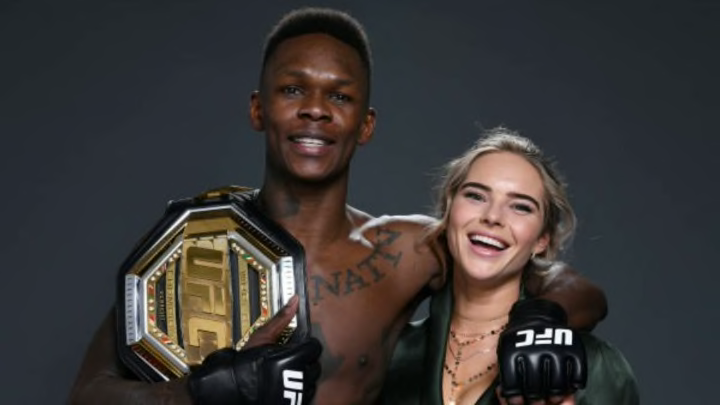 Israel Adesanya / UFC
Israel Adesanya has taken to Instagram to slam his ex-girlfriend following break-up.
UFC middleweight champion Israel Adesanya took to Instagram this week to blast an ex-girlfriend of his.
Adesanya shared several Instagram Stories that appear to be aimed at an ex-girlfriend, Charlotte Powdrell.
Some of the screenshot include viral videos aimed to insult her, screenshots of text messages or personal notes about their relationship.
"You don't care about my life cuz you've sold info about me, so I don't care about yours. I don't even hate; I just don't care about you. I've not been in love with you for a while. In summary, I'm glad this happened. I wouldn't change a f**king thing," he writes in one story.
In another, he wrote, "me loading up receipts…. Y'all shoulda left me the f**k alone! I got time and I got lawyer money."
Adesanya also shared a photo of the pair together with her face covered with an emoji and shared several news stories including from the Amber Heard and Johnny Depp trial and the viral meme about professional soccer player Achraf Hakimi hiding money from his wife. For the record, Hakimi was indicted on rape charges.
There was no indication in any of Adesanya's posts about why or when they split but the email he shared was dated 2021.