Costello van Steenis is the Bellator 296 fighter to watch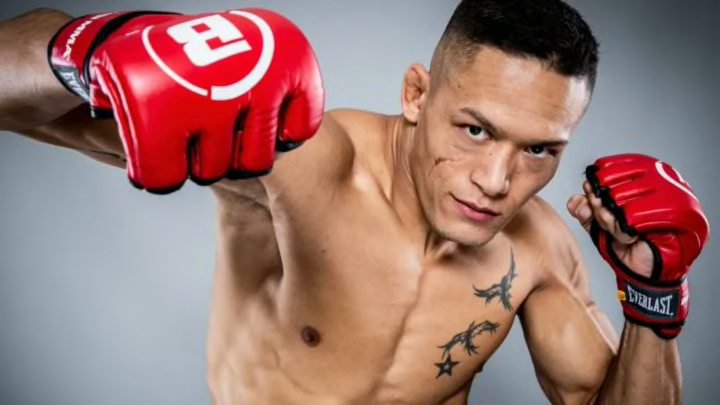 Costello van Steenis / Bellator
Costello van Steenis is the fighter to watch at Bellator 296.
Costello van Steenis returns to action in Paris at Bellator 296 after last fighting at Bellator 287 and is looking to make it three in a row. Van Steenis' opponent will be his toughest test to date as he takes on former champion Douglas Lima. Lima has been on the biggest skid of his career, but that doesn't diminish him from being one of the toughest fighters in the world.
Van Steenis, who is from and fights out of the Netherlands, holds a 14-2 record and was 8-1 before signing with Bellator. Van Steenis fought for the middleweight title in United Kingdom's Phoenix MMA promotion and hopped around to a few others before joining Bellator. Van Steenis went 4-0 with three finishes before getting his first main event slot against John Salter.
Van Steenis would lose to Salter but since then has been on a two-fight win streak, winning his second main event slot against Fabian Edwards and most recently submitting Kamil Oniszczuk in October. Van Steenis now draws Lima, which will be the biggest challenge of his career.
Costello van Steenis faces former welterweight champion Douglas Lima at Bellator 296
Douglas Lima was once one of the best welterweights in the world but has since been on a four-fight losing streak, the worst in his career. Lima made his middleweight debut in 2020 and has been dipping his feet in both divisions ever since. The No. 4-ranked welterweight will be going back to middleweight at Bellator 296 to face the upstart Van Steenis.
The three-time welterweight champion last beat Rory MacDonald to reclaim the title but lost it to Yaroslav Amosov after losing to middleweight champion Gegard Mousasi and his chance to become a champion in two divisions. Lima has since lost to Michael Page and most recently Jason Jackson at Bellator 283. Almost a year later, Lima looks to get back to his winning ways.
Van Steenis will hold the reach advantage, but both fighters are good on the ground and the feet, with Lima being a black belt in Brazilian jiu-jitsu. Van Steenis just joined the middleweight rankings at No. 10 and looks to jump up in the rankings by beating the former champion. Van Steenis and Lima will take place on the main card.
Bellator 296: Gegard Mousasi vs. Fabian Edwards takes place on Friday, May 12th, 2023, live from the Accor Arena in Paris, France. Follow along with FanSided MMA for all your news and highlights.