Is The Ultimate Fighter on tonight: July 4?
Is there a new episode of The Ultimate Fighter on even though it's the Fourth of July?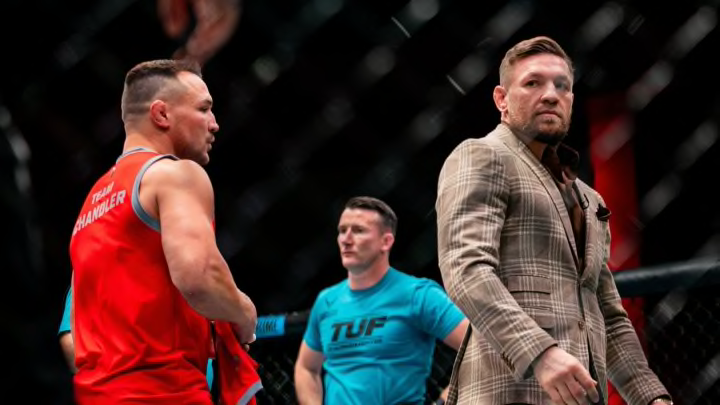 Team Conor McGregor / Instagram
The Ultimate Fighter is in its 31st season and is coached by former UFC double champion Conor McGregor and Michael Chandler.
An intense and violent moment between the two has been teased all season and is finally set to air during episode 6, but since Tuesday is July 4th, will the episode air or do we need to wait one extra week to see it?
You're in luck. There is a new episode of the show and it will air on ESPN tonight at 7 pm PT/10 pm ET.
If you're going to watch any of these episodes, this is the one to watch.
We can't give any of the episode spoilers away of course but there's going to be a fight between McGregor's friend and teammate Lee Hammond and veteran Kurt Holobaugh. McGregor will be looking for his first win of the season having dropped the last five in a row.