Mark Zuckerberg denies getting choked unconscious at BJJ tournament (Video)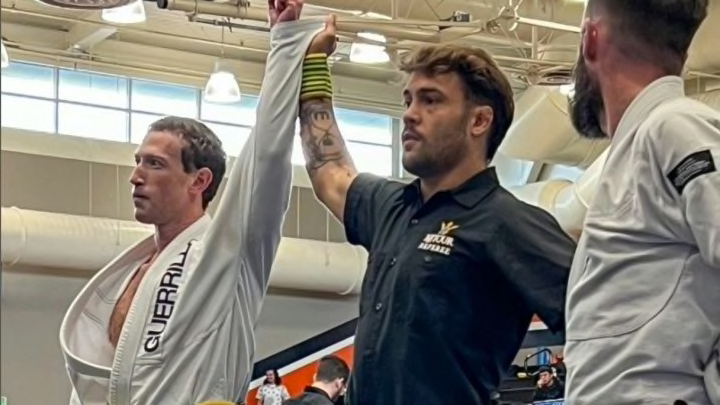 Mark Zuckerberg / Instagram
Mark Zuckerberg and his coach deny a NY Times report that says he lost consciousness in one of his BJJ matches.
Facebook creator, Mark Zuckerberg, competed and won his first Brazilian jiu-jitsu tournament earlier this year but he wasn't able to celebrate the win for long before fans and critics began looking for holes in his performance.
Some fans accused him of paying off his opponents to win, and the NY Times even reported that he'd lost consciousness in one of his matches.
"On May 6, Mr. Zuckerberg competed in his first Brazilian jujitsu event, in Woodside, Calif., where he defeated an Uber engineer and won two medals, and lost consciousness. José Lucas Costa da Silva, a veteran Brazilian jujitsu fighter who refereed one of Mr. Zuckerberg's matches, said that he halted the bout after he heard Mr. Zuckerberg start to snore, a sign of someone who has passed out in a choke hold," the outlet reported.
But Zuckerberg and his coach Dave Camarillo both denied that ever occurred.
"After publishing our story, I heard from both Mark Zuckerberg and his Brazilian jujitsu coach. They both insisted that Mr. Zuckerberg had *not* lost consciousness, and the coach said that the referee had mistaken his effortful grunting for snores," the author of the story tweeted shortly after the story was published.
The match in question can be watched above and you can decide for yourself what you think happened.
Be sure to visit the FanSided MMA Instagram page and YouTube channelto discuss this and more content with fans of combat sports.